The steps to benefit from Qitaf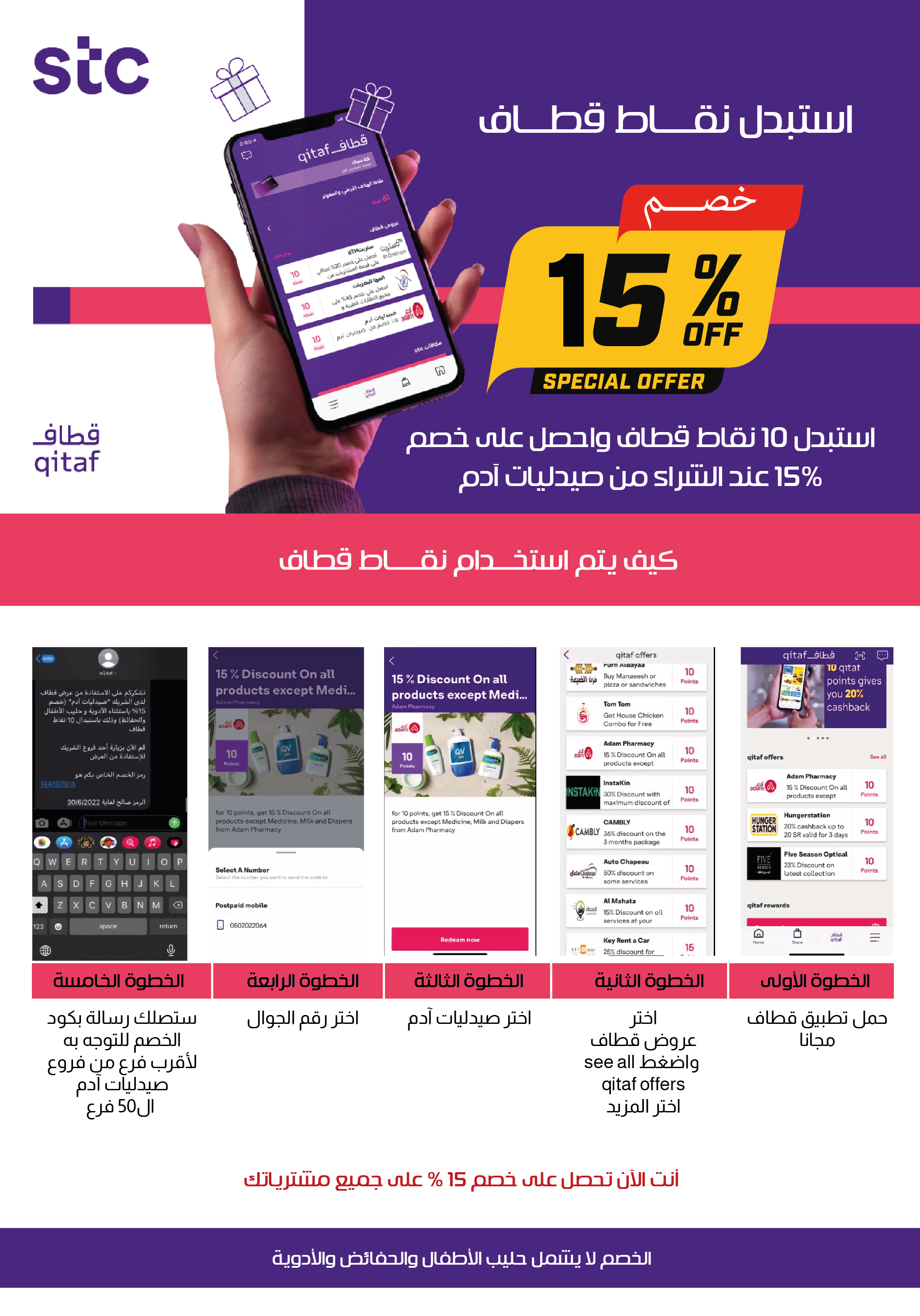 1- Download Qitaf app for free.
2- Choose Qitaf offers then see all offers then others
3- Choose Adam Pharmacy
4- Choose Phone Number
5- You will receive an SMS after which you can head to one of Adam 60 Branches.
6- Discount does not include Baby Milk, Diapers or Drugs.
---