Adam Pharmacy Bot On Discord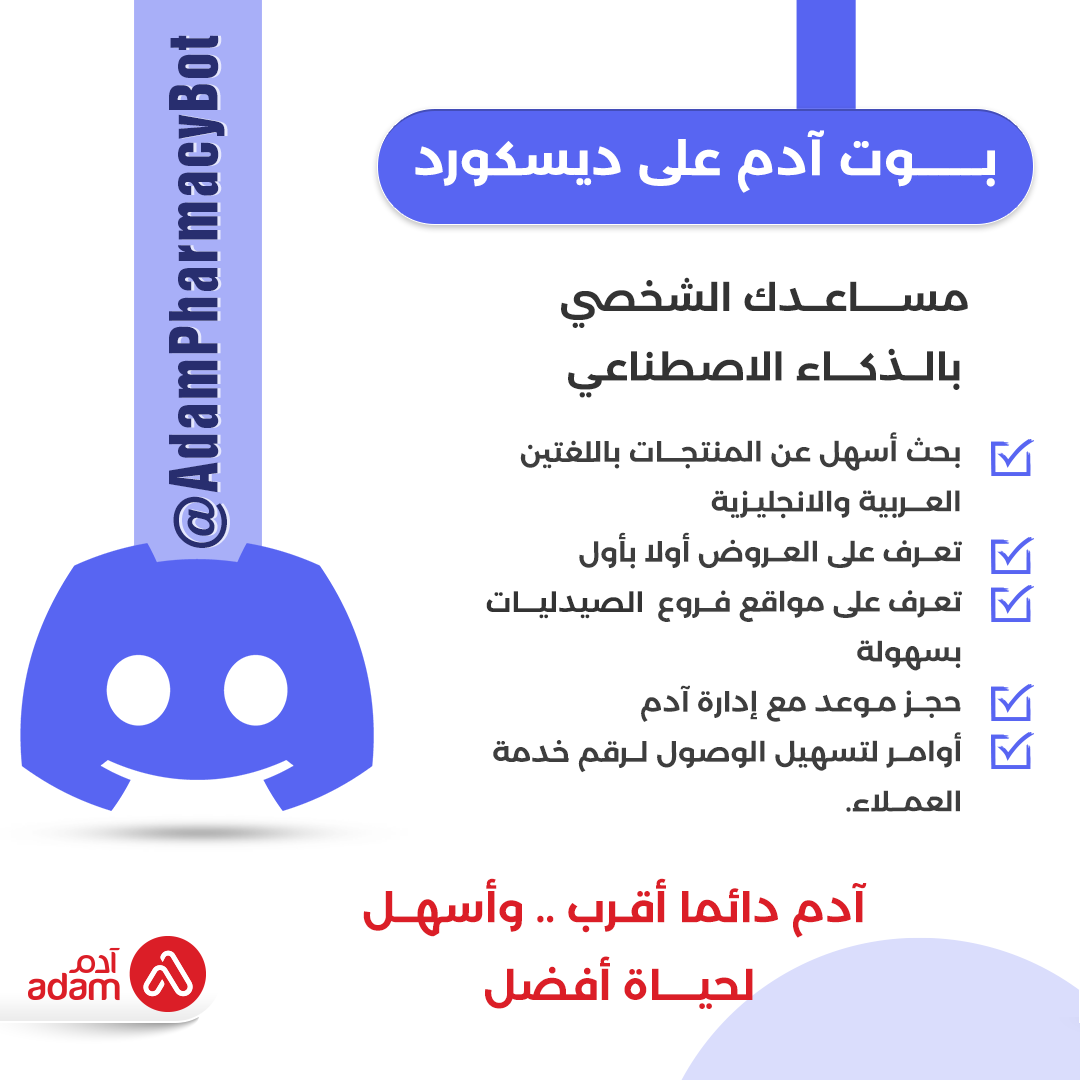 This initiative comes within the framework of Adam Pharmacies' desire to spread on all platforms and reach all customers from all segments so that we are always closer to them.
The entire bot was programmed by a member of the Adam Pharmacies team, Dr. Ahmad Hamdi, director of the company's e-commerce department
The speed of searches has been taken into account and made compatible with the real needs of the client.
The bot will be constantly developed to improve the user experience, and it will also be published on many other platforms to reach you, our dear customers, wherever you are with minimal effort.
Here, dear customer, are some of the features of the bot that started working with it:
The bot is able to return a salutation and respond to a question about the status.
The bot is able to suggest products to you just by writing a description of what you want inside the chat with it.
Adam Pharmacies bot is a serious attempt to always be closest to you and provide you with many fast services that do not need a human intermediary.
Adam is always closer and easier to a better life.
---