Adam Pharmacy launches express delivery services with DHL International Shipping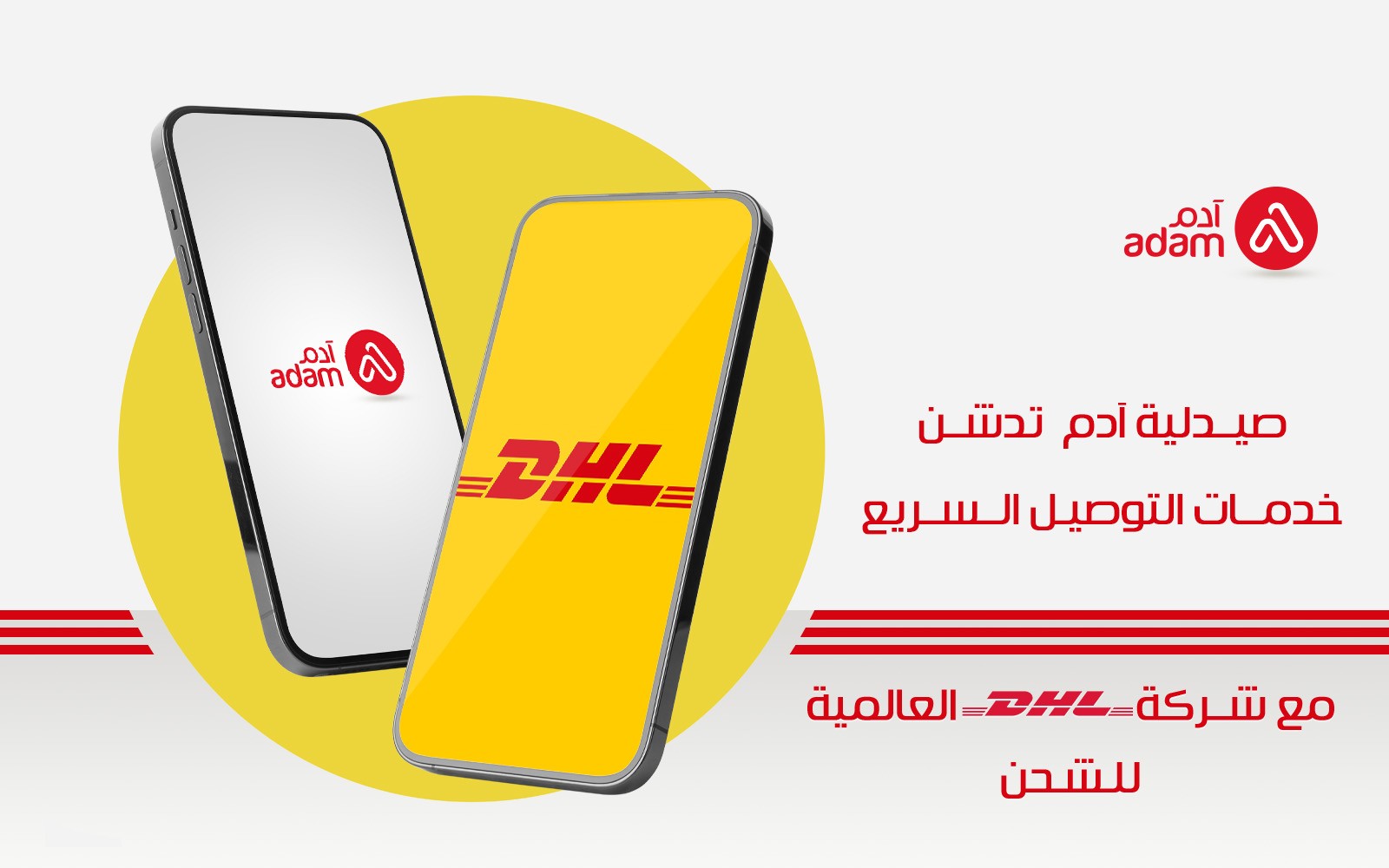 Adam pharmacies group is characterized by always providing the best and distinguished, so Adam pharmacies management signed a cooperation agreement with one of the best international shipping companies, DHL International, which is considered one of the best and fastest shipping companies in the world, Adam pharmacies adopted a joint cooperation with DHL shipping company with the aim of customer service to provide the best and strongest delivery companies in terms of quality, speed and performance to deliver medicine, pharmaceutical and cosmetic products and medical devices to customers anywhere on the surface of the earth, one of the best success factors for electronic stores and platforms that sell online is the delivery factor Packaging and keeping the product intact. Adam's pharmacies customers are shipped via DHL to all parts of the Kingdom. Medicines transport services are also available by refrigerated cars to the major cities of Riyadh, Jeddah, Dammam and the rest of the Kingdom. Regular medicines and products that do not need refrigeration are shipped.
The advantages of the DHL global shipping company
Provides the best quality of delivery and unprecedented speed
It gives customers confidence and satisfaction, which gives them a better impression of their online shopping experience
DHL has an arsenal of air, land and sea freight
Huge professional team working at full capacity for speed of performance
Speed ​​in customs clearance of all goods
Delivery to the door of the house
Provides impressive discounts on shipments for all wholesale or retail customers, companies or individuals
Fast delivery within 4 days from the date of purchase, it has achieved the equation of speed and perfection
Provides a dedicated customer service team that works efficiently and within 24 hours to communicate and solve problems
The company is considered one of the most powerful companies working on the success of e-commerce by gaining the trust of customers
Adam Pharmacy:
It is interested in providing the best to customers, so it chose the strongest companies that provide logistics services with unparalleled efficiency and distinguished delivery inside and outside the Kingdom.
---