face wash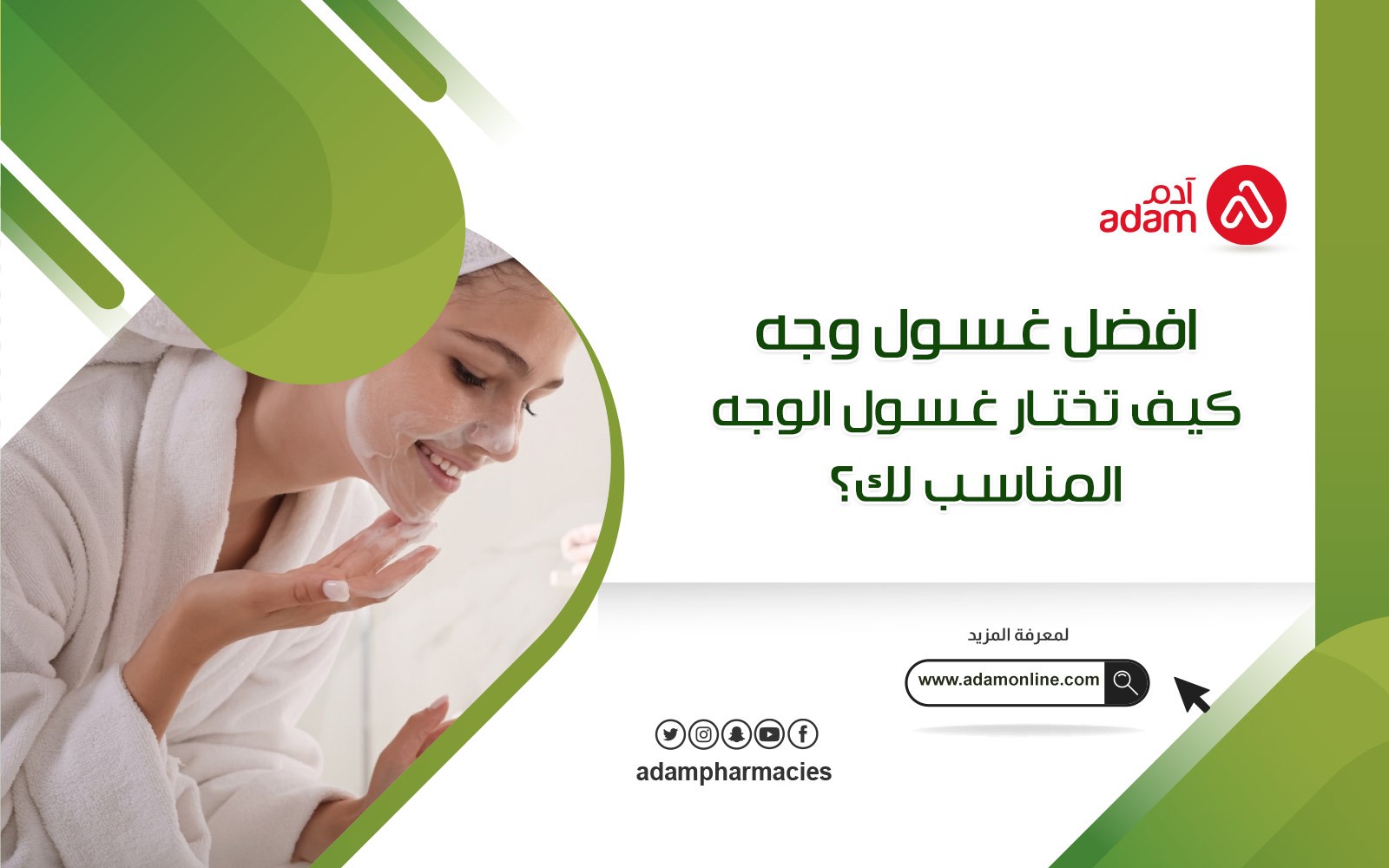 A face wash should be used to get a bright and clean face, as the lotion is one of the best products that preserve the skin from dirt and dust that it is exposed to daily.
Below we show you the many benefits that you can get from a skin wash if you choose it well and use it well.
What is a face wash?
The face is exposed to many pollutants and environmental factors that cause it to have many problems. Weather fluctuations and pollution play a major role in its pallor, exposing it to dryness and pallor.
In addition to some other factors that are due to a misunderstanding of the basics of skin care, which starts from the daily cleaning of the face.
By using the right thing for him, by using the materials and preparations suitable for his type, and finally the hydration and nutrition needed to keep him healthy, pure and free from any health problems.
face wash is a liquid emulsion that contains sterile and antiseptic materials that are suitable for all skin types.
It provides hydration and nourishment to dry skin, helps reduce oily skin secretions, and mattifies its luster.
It also gives freshness and cleanliness to normal skin, so it is an integrated product. It contains chemical and natural properties that sterilize and purify the skin, each according to its needs.
Benefits of using a daily face wash
Among the benefits of a face wash:
It deeply cleanses the skin and naturally rids it of daily secretions.

the skin's alkalinity and moisturizes it.

It also prevents the formation of pimples and acne, especially for people with oily skin.

Because it penetrates the pores and stops the pesky oil secretions that cause their appearance.

It protects dry skin from cracking and excessive dryness, thanks to the moisture it provides and safe nourishment.

It leaves the skin fresh, pure and looks its best especially with the correct use of it.

Gently cleanses make-up and removes traces that penetrate into open pores.

It also narrows and closes wide pores, thanks to the presence of astringent substances in its components that clog the pores of the skin, and give it protection from external pathogenic germs and microbes.

It nourishes the skin, helping it to compensate for the loss of natural protein in it, especially keratin.
Makes the skin look healthy and free from dullness and signs of fatigue and wilting.
It reduces the appearance of wrinkles and small lines that appear early on the skin, due to its deep moisturizing property.
The best face wash in Adam's pharmacy
There are many types of face wash in Adam's pharmacy, we mention some of them to you:
Maxon White Face Wash | 50ml

Maxon face wash |150ml

Face Wash | 150ml

Neutrogena Visibly Clear Purity & Protect Moisturizing Oil Free Face Wash 150ml | 200ml

Himalaya blackhead remover face wash | 150ml
How to choose a face wash?
Choosing a face wash for you depends on knowing your skin type, and knowing the optimal combination of lotion that suits its condition, which we will explain in more detail according to the type of each skin type.
Face wash suitable for dry skin
Most often, women with this type of skin face a great case of dryness, even cracking of some areas, and their constant need for good hydration, so if you are looking for a suitable wash for dry skin, make sure that it has these characteristics
: Creamy and stay away from lotion gel.

The creamy formula penetrates deeply into the layers of the skin and works to increase the hydration of your skin as it cleanses.

The best lotion for you is what contains milk, or what generally contains vitamin A and vitamin D, or even natural oils like tea tree oil and argan oil.

This type of lotion helps moisturize dry skin and produce more collagen.
right cleanser for oily skin
What bothers women with oily skin the most is that their skin is more prone to the spread of various pimples, so the process of buying a face wash is a bit difficult and complicated, but don't worry, you can follow the following tips when choosing the right face wash for you:
Choose a gel cleanser and stay away about other species.

The gel helps deep clean the skin without causing it to produce more oil.

Make sure your face wash is oil-free.

If you buy a lotion that contains oils in its composition, make sure that it is suitable for oily skin, such as lemon oil or rosemary oil, for its role in fighting pimples and various infections.

If you find salicylic acid or benzoyl peroxide in the composition of the lotion, you can resort to it, as they are two of the most important substances that help protect the skin from impurities.
right lotion for sensitive skin Sensitive
skin faces a lot of infections and is more prone to redness and burns than others, so you should pay attention if your skin is sensitive and take into account the following instructions:
The nature of the lotion is not the most important when choosing a face wash for sensitive skin. You are free to choose between a cream, gel or liquid cleanser, but the most important thing is to stay away from everything that contains exfoliants such as granules of various kinds.

Use a skin lotion that contains ingredients that calm the skin and reduce irritation, such as aloe vera, green tea, and other soothing ingredients that make your skin more radiant.

Avoid products that contain oils as they have a bad effect on sensitive skin.
An ideal face wash for combination skin
Women with combination skin always feel confused when choosing the right lotion for their skin type, some of them have combination skin that tends to oily, and others tend to dry, so you can resort to the following tips to facilitate the selection process for you:
Gel wash is the most suitable for you Because it helps moisturize the skin while getting rid of unnecessary oils.

You can also rely on a face wash that contains vitamin E in its composition, as it plays a major role in blocking the pores of the skin, thus not leaving pimples.

If you want to use a lotion that contains oils, you can use jojoba oil or sandalwood oil.
Face Wash Suitable for Normal Skin
Women with normal skin are the luckiest when choosing the right type of lotion. There are no considerations or drawbacks to consider when choosing the right lotion for them.
You can comfortably diversify the choice between cream, gel, and liquid, or the oil-based lotion without a specific oil for approval. Therefore, we recommend using a foaming wash because it is most suitable for your skin type.
In the end, to get the best results from using a face wash, you should use a face wash twice a day, once in the morning and another in the evening, making sure to rinse your face well so as not to irritate the skin.
can be used face twice a week, as it works to get rid of the fat and dead cells that accumulate on the skin, and it is taken into account that the scrub does not contain coarse grains because it irritates and harms the skin, and soap should not be used to wash the face.
---