Hair ampoules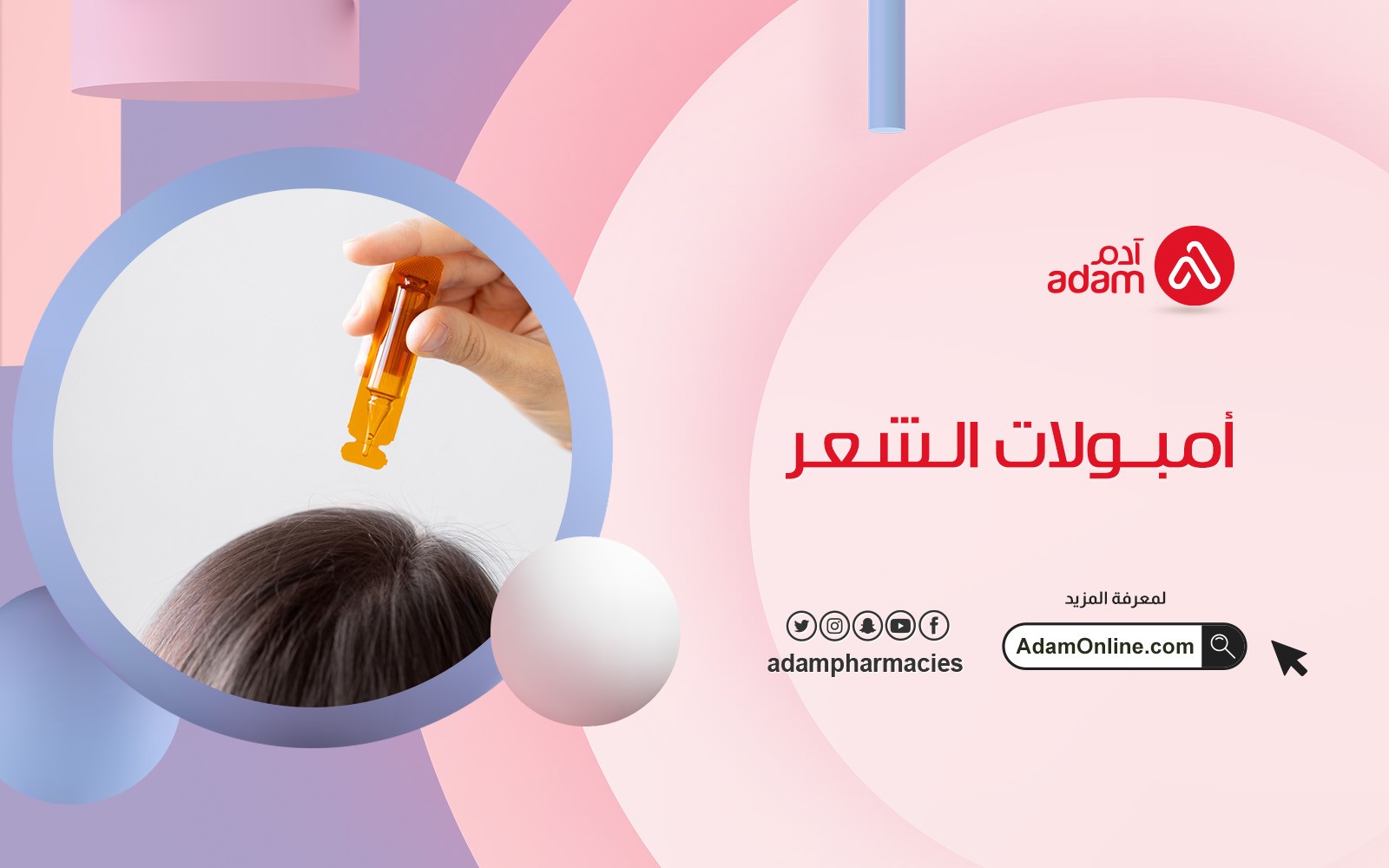 problems are many and varied, and when a woman has a slight injury to her hair; This injury causes her great discomfort and anxiety, as she sees her hair as one of the secrets of her beauty and femininity.
Therefore, when a woman suffers from a problem of bombing, breakage, inflammation of the scalp, or breakage of the ends of the hair, she strives diligently to get rid of this problem in any way without awareness, research, or deliberation.
As a result of this discomfort and anxiety; It is possible to make a bad choice and choose products that are harmful to the hair, initially fixing the hair, then symptoms, problems and negatives that cause hair damage and death.
Therefore, Madam, you must choose the appropriate and optimal treatment and solution for your hair, which guarantees good health and vitality.
It is an appropriate solution to treat hair problems, and at the same time it has a safety component (hair ampoules), which is also characterized by its safety and free from side effects.
Uses of hair ampoules:
ampoules are used to improve the outer appearance of hair:
when used irregularly, when you have an occasion or a party, and you want to give your hair luster, luster and magic, by placing only one ampoule, an ampoule in this case is not considered a treatment, but rather is considered for the appearance External only.
are used ampoule as an alternative mask hair
is used once or twice a week, it gives a good result.
are used ampoules every day as an intensive hair treatment.
(All safe hair ampoules are available in the hair serum and tonic Adam's pharmacy).
Species ampoules : Hair
ampoules differ according to their composition, and according to the composition, their positive effects increase.
1- Ampoules for men's hair loss:
They contain Zanthin and contain Trisaccharide, which in turn reduces hair loss in men, and treats head problems.
And it works to promote hair growth naturally, and strengthen its roots.
This formula is characterized by containing a mixture of amino acids, and contains a group of vitamins such as: (Vitamin A - Vitamin B5 - Vitamin C - Vitamin E) that work to maintain the health of the hair and scalp.
(All hair loss ampoules for men are available in the hair care section of Pharmacy Adam ).
2- Ampoules designed to treat weak hair, which breaks easily:
Product ingredients:
Contains insulin-like growth factor.
It contains follistatin, which directs stem cells to work and focus on hair growth, and it also promotes the production of new follicles.
It contains a vascular growth factor.
The ampoule helps treat androgenetic alopecia, and counteracts telogen effluvium; Because it slows down hair loss.
It contains a complex of glutathione with linolenic acid, which acts as an antioxidant, in the treatment of bald spots on the scalp.
(All hair loss ampoules are available in the hair care department of Adam Pharmacy).
3- Ampoules to treat hair loss and stimulate hair growth:
They treat early hair loss.
The ampoule is made from natural herbal products and vitamins, and has a herbal aroma.
The product is characterized by its treatment for all types of hair and is suitable for any scalp.
It is characterized by its liquid texture, non-sticky, and non-greasy.
It is suitable for men and women.
(All hair ampoules are available in the hair care Adam's pharmacy).
4- Ampoules that work on severe and hereditary hair loss:
hair ampoules restore the hair's density, and help improve the scalp; And increase the strength of the hair roots, as they begin to appear one week after the beginning of the use of the ampoule and it is used for men and women.
5- Ampoules containing 5-Aminexil Clinical Complex, Arginine, Vitamins B6, PP SP94 and Vichy Mineral Water:
This ampule is a reference ingredient against hair loss with proven clinical efficacy.
It is an effective treatment for hair loss problems in women, and is very ideal for women who suffer from frequent and chronic hair loss, and it is very suitable for sensitive skin.
(All hair ampoules are available in the hair care department (hairserum and tonic) in Adam's pharmacy).
6- Hair ampoules containing aloe vera and a number of hair vitamins, minerals and proteins:
all of which work to nourish hair and prevent hair loss.
It also works to nourish and rebuild damaged hair.
Strengthening the scalp and hair roots.
Reduce hair loss and brittleness.
Increases hair strength and shine.
7- Ampoules that stimulate blood circulation and nourish the scalp of hair follicles:
It contains many ingredients (Lysine - Cysteine ​​- Hydroxyproline - Enzyme Activator Stem Engine and Taurine - Aspartic Acid), all of which improve blood circulation in the scalp, preventing hair loss and improving hair.
It is an effective and integrated treatment to treat hair loss and promote its growth, and it also works to increase hair density and increase its strength.
8- Hair ampoules that strengthen the hair, increase its luster and make it healthier:
They are anti-hair loss ampoules ANP 2 and activate weak and anemic hair; It increases its growth rate, helps to prolong it and stops its fall.
(All hair ampoules are available in the hair care department of Adam's pharmacy).
9- Hair ampoules suitable for all degrees of thick, medium and light hair loss:
hair ampoules contain Aminexil and G with a quadruple formula and works to stimulate blood circulation to the scalp. Increases the health and strength of the hair fiber, which improves the health and appearance of the hair, it gives the hair silky smoothness and reduces its greasy.
How to use hair ampoules:
Wash hair well with one of the types of hair loss shampoo.
The head is dried using a soft cotton towel,
which empties the contents of the ampoule onto the hair of the scalp.
The hair is rubbed well for up to five minutes; Until the contents of the ampoule reach the roots and this is to repair hair problems and renew the threads in the hair roots, as the hair ampoules work deeply in the hair follicles.
Leave the contents of the ampoule on the hair for up to 7 and a half hours.
Repeat this process daily.
It is possible to use only 2 ampoules per week for about a month and a half, it gives a good and effective result.
Madam, you should choose hair ampoules that contain natural materials, as they improve the scalp and have no side effects and do not cause allergies.
It is preferable to choose hair ampoules consisting of natural oils derived from nature, as natural oils can accelerate hair growth, and can slow down premature aging, and have the advantage of delaying hair graying.
We dealt with hair ampoules, explained their benefits, mentioned their types and explained how to use them.
It is a safe, fast and effective solution to hair problems.
It increases the freshness of the hair, its luster, and its attractiveness.
It also increases its softness, and makes its texture silky.
---