Daily cream for the diaper area for children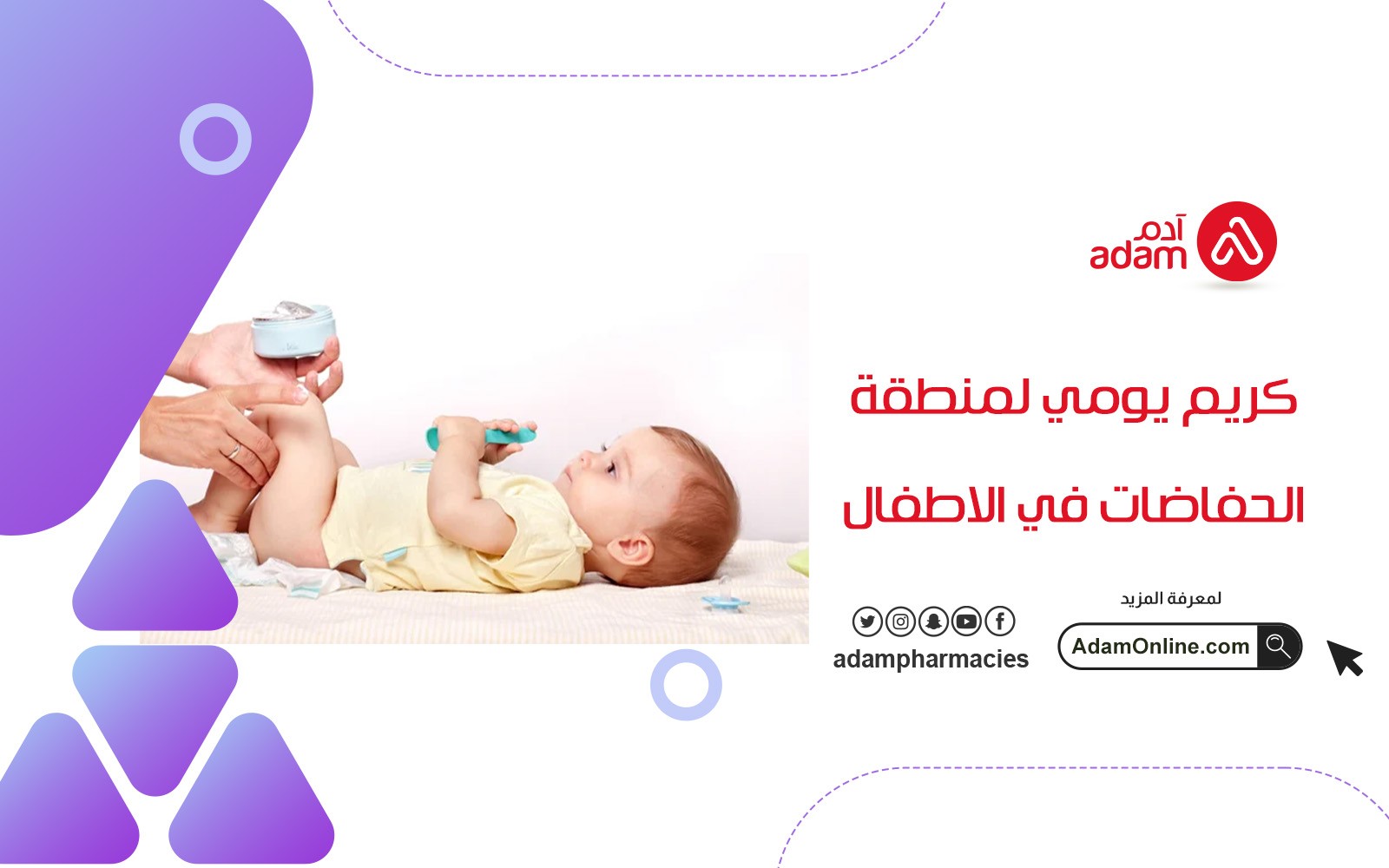 Mothers often suffer from infections in the diaper area of ​​their children as a result of several reasons, and there is a lot of searching through various search engines for the best daily cream for the diaper area in children, so for your convenience, we provide you today with all the information you need, so follow us.
Diaper inflammation
refers to the redness of certain areas of the baby's skin and skin irritation in the diaper areas when they are young, and the severity of these infections varies from one child to another. Until they reach the age of dispensing these diapers.
What are the advantages of using a daily cream for the diaper area in children?
Kidi Soft Cream for the diaper area has many advantages, including:
Skin irritation treatment: It relieves rashes and redness and is effective in treating any skin infections that affect children.
Skin repair: The lotion will soothe the chapped skin of your baby because wearing nappies often causes the skin to crack.
Create a protective barrier between the skin and the diaper: soothes diaper rash and softens the skin.
Reducing redness and itching: Most of the ingredients in baby diaper cream are made from natural ingredients that help in healing the baby's skin and help him get rid of skin diseases.
HOW TO APPLY A
DAILY CREAM FOR BABY'S DIAPER AREA You should use wet wipes to remove all visible waste and diaper cream residue from your baby's bottom after removing the soiled diaper.
Put a new diaper under your baby's bottom, as if you were putting it on him without fixing it.
Then put a little cream directly on your finger, about ten centimeters in diameter.
Apply the cream generously to your baby's bottom, paying special attention to any red or irritated areas such as the buttocks.
Remove any extra cream and wrap your baby tightly in a new diaper.
Natural remedies for diaper
infections To avoid diaper infections and stay away from medicines and industrial preparations, many mothers resort to natural recipes. The use of starch is one of these techniques after cleaning the child well, changing the diaper and drying the skin.
Bicarbonate can also be used, which includes adding two tablespoons to a baby bathtub filled with lukewarm water and leaving the child inside for seven minutes. This method is considered one of the best recipes as it can treat infections, dry areas and reduce friction.
Another natural remedy is the use of food vinegar which involves adding a small cup of white vinegar to a baby bathtub filled with lukewarm water and leaving the baby inside for five minutes.
The theory behind this method stems from the fact that vinegar is an alkaline liquid while a child's urine is acidic so when a child's skin becomes inflamed due to urine, this must be balanced by applying vinegar to the child's skin in the above-mentioned way to reduce and eliminate infections.
In addition, another recipe to protect the skin and soothe the skin is to add two teaspoons of oatmeal to the baby's bath filled with lukewarm water.
General recommendations for baby diaper area
Choosing the right diaper for your baby's skin is important because the type of diaper undoubtedly plays a role in baby's dermatitis.
Please remember to change diapers frequently to prevent diaper rash.
Avoid pressing the keeper to close it firmly so that no air can reach the area.
Use a size slightly larger than the child's age.
In the event of a serious infection, the child must be exposed to ventilation.
After changing the diaper, the skin is required to be washed and dried.
Apply a thin layer of a solution containing zinc oxide or a similar product.
---